AdventureQuest
AdventureQuest, DragonFable, MechQuest, ArchKnight, , AdventureQuest Worlds, Artix Entertainment, Artix and all game character names are either trademarks or registered trademarks of Artix Entertainment, LLC. All rights are reserved.
Clue for 2nd item:Search near a tree in a Queen and Moglins challenge
Creatures feeding exclusively on goats, called Chupacabras, have once again been sighted around Lore! You must find these elusive monster during random battles and track them back to their den. Can you discover who or what is behind this and save the dwindling goat population? You may even stumble upon the rare Zard Pinata monster that is full of amazing equipment, including a new pet! Also lurking around is an updated Oyster monster – rumor is, once defeated it will release an amazing Pearl Dragon Blade. Dark Madders top apprentice, Starslayer, has arrived from space to take over The Void. Defeat StarSlayer in battle to unlock your own Starslayer or Starsavior armors!
Find two updated relics from Jagged Peaks, Taladosian Pendant and Man O War Axe, now in the Golden Giftboxes!
Home PageAbout the GameFor ParentsDesign NotesCreate A New AccountZ-TokensGift CertificatesUpgrade to GuardianRedeem GameCardAExtras
The best free online fantasy RPG on the net! You wont find many games like it. No downloads are needed to play. When you need a dose of fun action and adventure, log in to AQ and wow your friends and family with your characters power!
Portals:New GamesMini GamesBrowser Games
Continue the trials of Katshiro as you hone your Neko powers and help the Haven flourish. Learn abilities such as Purrfect Malice, Feline Fine, the devastating Neko Overlord plus more! We are also bringing the Luna Neko armor plus an awesome new Neko Bow.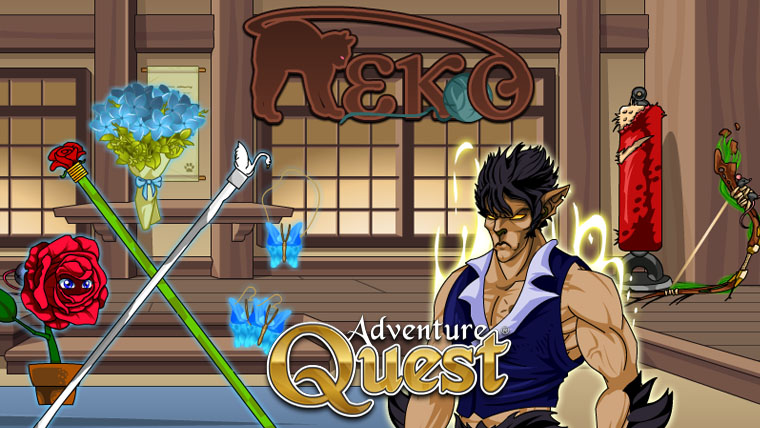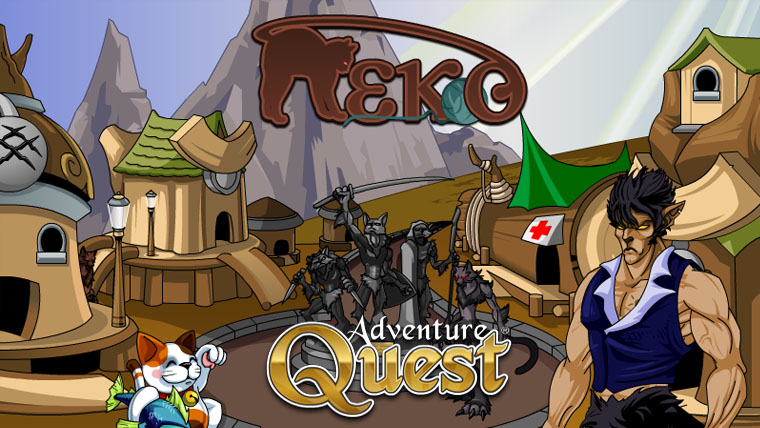 After an unfortunate camping accident, Masons Remains now waits to be summoned into battle. Only available for 2 weeks!
We have added 2 new WarpWars-themed items to put your hunting skills to the test! Find the adorable Mookie Twilly and Hans Yolo Blaster hidden in one of the backgrounds around Lore. They are hidden so well they are not visable and you will need to click around to find them!
$10 when upgrading additional characters on an account that already has at least one Guardian character.
Winner of the Golden Developer Ticket Contest, NecroDrake, has worked with our artists to craft a nightmarish great sword! With insane generosity, he has offered to share his prize with fellow players. Also a revamped classic from the Jagged Peaks arrives, the Crystalline Dagger. Forged from pure magic-hardened crystal, this dagger is as deadly as it is beautiful!
Copyright © 2001-2018 Artix Entertainment, LLC. All Rights Reserved.
With the Morningstar Set update right around the corner, preview part of the update and grab your own Holy Chain Whip in the Limited-Time Shop! Also find an amazing new version of the Memorial Shield.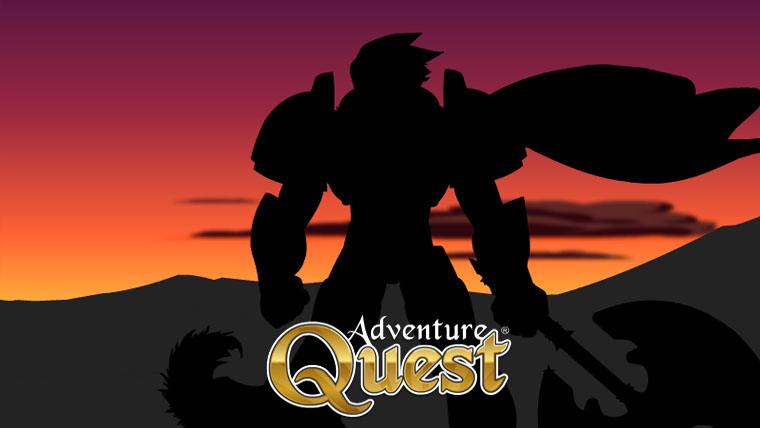 Multiplayer:Browser MMORPGPvP MMORPG
Clue for 1st item:Tired moglin, looking to rest its weary legs
Dont miss your chance to visit the Limited-Time Shop for tons of awesome gear available during the month of May!
That is a 50% discount on upgrading more characters on the same account!
Thursday the 12th Undead War – Out of Order:
Single Player:Online RPGFantasy Dragon GameSpace Mech GameSci-Fi Alien Game
Create a freeNew Accountand play right away. Battle to save the world, or for fame, gold and power… its all up to you!
Cinco de Mayo and May the 4th Be With You Super Celebration:
The Second Order of Light, a group of undead paladins, – has come under attack by an undead ex-paladin turned-necromancer! Its an army of undead knights versus an army of vicious destructive undead, leaving Artix caught in the middle! Fight as Artix or an Undead Knight to save the Order from certain destruction! There will be a special player face for the players in the top 25 war wins, and a unique guest variant for the top 50.
Has made itself a bed among the groggle eggs
Winner of our House Guard Contest, The Betrayer123, will have their Enchanted Front Door added to their house guards. This is the very first house guard of this type that will offer special rewards when defeated, very unique rewards as you will need to use the specific ID function in the housing system. Enter30582330into the Specific Neighbor ID field and battle your way through the Betrayer123s house guards. Defeat his Front Door guard to claim your own Front Door Guard and Magical Wooden Plank! Once you have a Front Door Guard of your own players can battle through your house guards to claim a Front Door Guard of their own.
May 12000 Z-Token Package – Iron Bloom Maul and Shield Set:
The Celestial Haven is a place of tranquility, where Nekos live in harmony with their surroundings. The Nekos mightiest warrior, Katshiro, has opened his dojo to begin training would-be Nekos. Take on tasks of varying skill as you help the Haven flourish and learn the first half of Nekos amazing abilities such as Neko speed, FURocity, Nine Lives plus more!
*All equipment is around level 50, but can be used by any level character
We have changed the pricing on AQ Guardian upgrades to be:
Unlock high-level and elemental variants of the Neko Subrace armors as you take on Luna and Sols final challenge! You have been so successful in your Neko duties The Haven has flourished greatly. So much so that the Haven must expand! Nekos seek to live in harmony with their surroundings, and cannot overextend their resources. Now you must find a suitable location for the new Haven and build everything a Neko Haven requires. Sol and Luna must have a great deal of faith in you as this is no easy task, and will require all the cunning and powers you have acquired as a Neko.
From May 24th-29thearn an extra 25% XP/Gold from battles!
The paladins and necromancers attempted to wipe out the other in a massive war. Ley lines were destroyed, leaving few survivors. The ones that survived lived in a new world: without access to their ley lines, leaving paladin and necromancer magic nearly impossible. Continue the journey to rediscover the lost paladin magic as you play as Artix himself! Artix reaches the crumbling remains of an ancient Paladin Order and meets a VERY unusual group of Paladins. You will not believe what secrets this Order holds!
New to the game or looking to make a new character? Need a jump on questing for adventure? Well we now have you covered with a new starter pack!
April showers brings May… hammers?! This dynamic maul and shield combo features Melee, Ranged and Magic damage types, plus become stronger when used together in battle! This is also the final week to grab your Saber-toothed Grenwog Pet before it becomes rare.
There you may find a gun paying an otherworldly homage
We use cookies on this site to enhance your experience, provide services and products, and display content from third okie Policy.

Check out the LTS as we have a heap of newly added Mothers Day gear!
We are updating our Terms of Service and Privacy Policy to give you even more information about how Artix Entertainment collects, uses, and stores your information, and how you can control your personal data. These updates will take effect on May 22nd, 2018.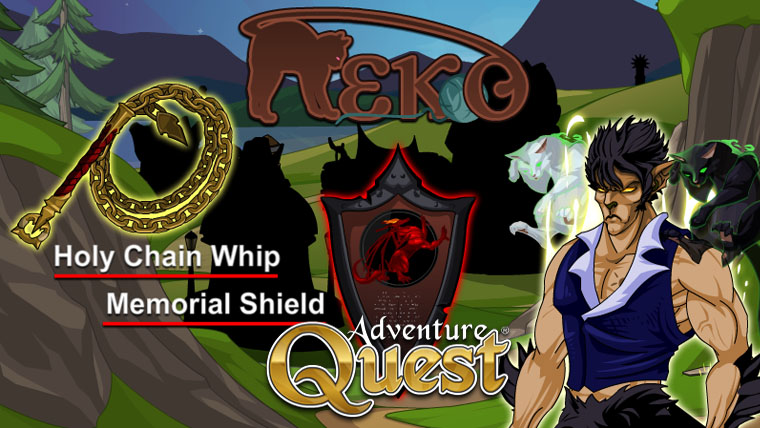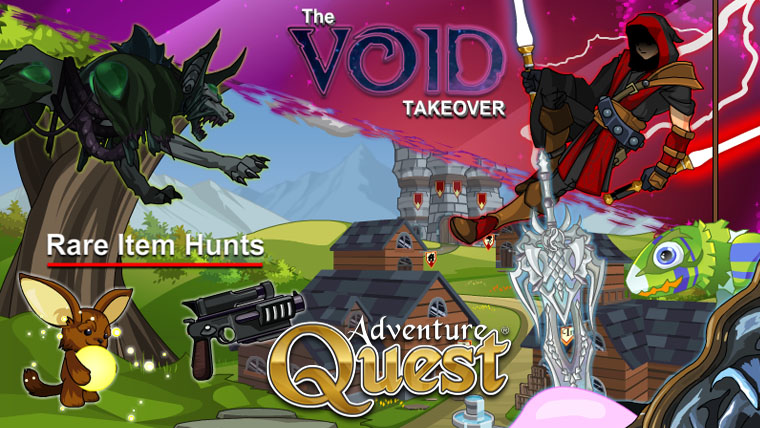 Dont miss your chance to visit the Limited-Time Shop for tons of awesome gear available during the month of May!