22 Games Like God of War
Thank You For Using Our Games Like Collection.
Prince of Persia: The Forgotten Sands continues the story of the previous games with another great addition to the series. The game was developed for Windows, PlayStation 3 and Xbox 360 with exclusive games on other platforms. The game fits into the Prince of Persia storyline after The Sands of
Enclave is an action orientated game in a fantasy realm that lets players fight on behalf of good or evil with totally separate missions based on their approach. The game launched back in 2002 for Windows, Mac and Xbox eventually coming to the Wii in 2012. The game takes place 1000 years after …Read More
Nier creates an interesting story for Xbox 360 and PlayStation 3 owners that revolve around two books, one good and the other evil. Uniquely to understand the full story players will need to complete the game multiple times. Set in a decaying world players control Nier in his quest to save his …Read More
Metal Gear Rising: Revengeance joins the franchise four years after the events in Metal Gear Solid 4 with a dark and gritty adventure where youll hack and slash your way through a fast paced and action packed adventure. Your character for this adventure is Raiden a cyborg soldier who wor…Read More
-Games Like Dark SoulsGames Like Devil May CryGames Like Dynasty WarriorsGames Like God of WarGames Like Monster HunterGames Like Shadow of the ColossusGames Like The Witcher
Lollipop Chainsaw injects comedy into a zombie themed hack and slash adventure. Its style isnt for everyone but for those that approach it with an open mind youll found a very unique and wacky adventure. Your character for this over the top adventure is Juliet Starling, a p…Read More
Blending platform elements, action gameplay and psychological environments is Alice: Madness Returns. Its the sequel to the well received 2000 video game, American McGees Alice and features a host of improvements to make it a better experience. Your adventure in Alice: Madness Ret…Read More
Darksiders II offers a high quality hack and slash style RPG that is available on all the major platforms. The game is often praised for its balanced difficulty, role playing features and well-polished gameplay. In this second instalment of Darksiders players once again play as one of the Four …Read More
Games Finderaims to provide the ultimate games like resource that allows gamers to easily find similar games based on their gaming history.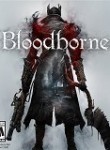 Darksiders is an action adventure game that follows the adventures of War (a horseman of the Apocalypse). The game launched in 2010 for Windows, Xbox 360 and PlayStation with a sequel two years later. The game draws inspiration from the apocalypse and centres on the war that rages between Hell …Read More
X-Men Origins: Wolverine is a fast paced and brutal hack and slash action game that has some ties to the film that shares the same title. The Uncaged Edition of the game was developed for PC, PS3 and Xbox 360 while a different game version was released for other platforms that toned down the go…Read More
Zeno Clash is a game that focuses on hand to hand combat in a truly wacky game world. The game first launched on Windows in 2009 with a Xbox 360 release the following year. In Zeno Clash youll be exploring the fantasy world of Zenozoik as Ghat. Ghat is running from his siblings after killing t…Read More
Combat is combo based in the God of War series with quick time events also being a key ingredient in your individual battles. In addition to combat players will find themselves in various platforming sequences and puzzles along the way.
Ryse: Son of Rome brings brutal Roman combat to your screen with a third person action adventure that lets you pick up the sword and shield of Marius Titus, a leader amongst the Roman Legion. The game explores your early adulthood and the journey from new soldier to leader in the Roman army wit…Read More
All names, brands and imagery used are trademarks and/or copyrighted materials of their respective owners. This site is protected by copyright © 2017. All rights reserved.
Heavenly Sword is a PlayStation 3 exclusive title with high production values that delivers an engaging story and impressive cut scenes to bring you into the game world. Revolving around the powerful mythical Heavenly Sword the story follows the adventures of Nariko who takes up the powers of t…Read More
The God of War franchise was born in 2005 and quickly expanded to include several titles. The franchise follows the story of Kratos a power hungry Spartan warrior in service of the god Ares and the various twists and turns that he has taken in his life. Various other Olympian gods make an appearance throughout the franchise including Athena, Zeus and many more.
Our selection of games like God of War features other action adventures that feature fast paced combat, platform elements and even puzzles.
Bloodborne is a new breed of action RPG for the PS4, following the adventures of the Hunter in a dark gothic setting youll be treated to brutal combat, intriguing story and hidden treasures. From the team that brought your Demons Souls and Dark Souls the game relies on third perso…Read More
Blade of Darkness is a brutal role playing game that features close quarters hack and slash combat. The game launched in 2001 only on Windows. Players will explore a number of realistic environments that have similarities to locations throughout Europe and Africa. This game world is dominated b…Read More
Shadow of the Colossus will take you on an action adventure in a game world that is linked to that of Ico (a previous game from the same developer). Originally launching in 2005 for the PlayStation 2 the game was re-released with Ico in a bundled HD version for PS3 in 2011. The game is set in a…Read More
Be bewitched In Bayonetta an intense and very over the top fantasy adventure where youll fight angels with insane combos. Originally released in 2010 and re-released on the Wii-U in 2014 this is a must own for action addicts. In this third person beatem up style of gameplay you&8…Read More
Control Gabriel through a number of 3D environments as you use your devastating melee attacks on enemies while solving puzzles in Castlevania: Lords of Shadow. Primarily an action-adventure game the story follows your quest to defeat the Lords of Shadow and revive your wife. Intended as a reboo…Read More
Set in a dark and gritty game world Lords of The Fallen brings hardcore action role playing to the latest generation of consoles with a rich fantasy. Explore both the human and demonic worlds in this richly diverse game world. Set in a world where the Gods have all but abandoned the human race …Read More
Games Finder generates revenue through a number of affiliate relationships, including (but not limited to) Amazon, and iTunes.
Dantes Inferno is a dark action adventure that is based on the well-known Inferno poem. As such this adventure has you exploring the nine circles of Hell as you dispatch all sorts of monsters and creatures. Your character for this action filled adventure is Dante a shamed crusader who ha…Read More
Dark Messiah of Might and Magic is a gory action role playing game for Windows and Xbox 360. With some of the most responsive melee combat of its day youre in for quite the dark adventure. The game is set in a very Lord of the Rings style universe with the game world being ravaged by war betwe…Read More
-Games Like Devil May CryGames Like Dragons DogmaGames Like Dynasty WarriorsGames Like Final FantasyGames Like God of WarGames Like Kingdom HeartsGames Like Monster Hunter
Experience action, adventure and classical hack and slash gameplay in Devil May Cry 4. Use all your favourite swords and firearms as you battle demons as the two main characters Nero and Dante. The story revolves mostly around Nero and The Order of the Sword who worships the Dark Knight Sparda …Read More
Hack and slash your way through enemies in DmC: Devil May Cry the 2013 edition to the much loved action franchise. Step into the shoes of a young Dante in an alternative reality known as Limbo in an effort to bring the secret of the game world to light. Your adventure is centred around Limbo Ci…Read More
-Games Like BloodborneGames Like Dark SoulsGames Like DarksidersGames Like Dragons DogmaGames Like FableGames Like For HonorGames Like God of WarGames Like GothicGames Like Neverwinter NightsGames Like SkyrimGames Like The Witcher
The games like God of War on this page focus on other games that have a similar approach to combat and combine it with either platforming, puzzles or both. You can expect the adventures below to also be very strong in the story department.
God of War is predominately a single player experience although there is multiplayer (co-operative and competitive) available depending on the specific game. Using your signature weapon (double chained blades), other weapons and various abilities players will hack and slash their way through a story based adventure.
-Games Like Dark SoulsGames Like DarksidersGames Like Devil May CryGames Like Dragons DogmaGames Like God of WarGames Like JourneyGames Like Monster HunterGames Like Prince of Persia