Action! PC Ho
Action! PC system requirements: Windows Vista or higher and a minimum of 100 megabytes of disk space.

See the following pages for detailed information on each game: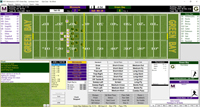 Youll love the statistical accuracy and strategy of Action! PC sports games!
Action! PC sports games can be played head-to-head, against the computer, or on the internet.Relive past seasons as the coach of your favorite team.Draft teams and play games in a league.Let the computer manage all of the teams and watch the results. Or, set your coaching preferences for a specific team and let the computer play a season with your coaching profile! Any way you play, youll love the real feel of the game.
Action! PC FootballAction! PC HockeyAction! PC BaseballAction! PC BasketballAction! PC Golf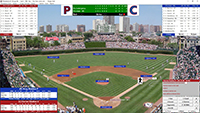 Action! PC sports games play with amazing statistical accuracy.Action! PC sports games are played with season disks that contain player ratings and real-life statisticsPlayers are rated using every available published statistic and expert subjective analysis.Therefore, each player performs as he would in real-life with amazing statistical accuracy. See how you would do coaching your favorite current team, your favorite historic team, or a team made up of players that you draft!See how your favorite current team would do against your favorite historic team!
Action! PC Football, Hockey, Baseball, Basketball, and Golf are simulation games that let you be the coachPlay results are determined by your lineups, play calls, and strategy, along with player ratings and real-life stats.Each game offers complete league, team, and player general manager functions.Players may be created edited, drafted, traded or released.Action! PC sports games are designed to challenge your mind; no joysticks or dice rolls are used.You make the calls with hundreds of available strategy options!
Action! PC sports games are time tested.Dave Koch Sports has been creating statistical sports games for the PC since Action! PC Football premiered in 1992!
Action! PC sports games include hundreds of standard and customizable reports.Do you like stats? Action! PC sports games are the leaders!
Action! PC sports games feature ground breaking internet tools!Play online games quickly and easily; its almost like being in the same room! After a game, click one button to send the game headline and box score to every member of your league. Click another button to send the games data file to the league statistician. You can even create a league address book and league website with just a few mouse-clicks!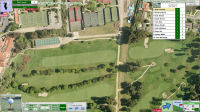 Join the Dave Koch Sports mailing list!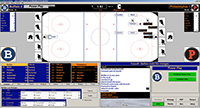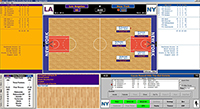 For a complete list of Action! PC products, see oursecure online store.
Copyright 1999-2018 Dave Koch Sports Inc. All rights reserved.

100 Bremmer St., Stevens Point, WI 54481