e Book Adventure
Always I place mis my letters.Spell Check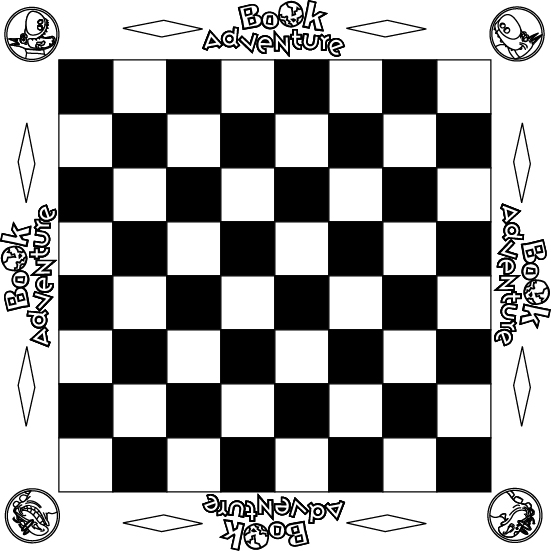 Do you know the difference between these words?
Follow these easy steps to expertly draw the toothy canine grin of Bailey Bookmark!
Paper Airplanes -Phonics Phantom Paper AirplaneReading Rocket Paper Airplane
Something is wrong with one of these words.
Word Searches -Baileys Big Word SearchRexs Radical Word Search
Monkey around with your grammar skills.
Character Masks -Mask of Bailey BookmarkMask of Rex Reader
Ever been ready to dig yourself into a hole? Or need some privacy to finish that last book on your reading list? When you want some time to yourself, hang Rex or Baileys Do Not Disturb sign on your door to send the message!
Rex and Bailey challenge you to a game of tic tack toe! Print it out to play against a friend when youre in between books, killing time on a rainy day, or just hanging out!
Once cut out, this mild-mannered square folds into an amazing fortune-telling game! Have tons of fun telling your friends what the future holds for them by asking a question and then opening your Book Adventure Fortune Teller to the mystery answer!
Challenge a fellow reader to an after school game of checkers with your one-of-a-kind Book Adventure checkerboard! Playing checkers keeps you thinking and on your toes when youre taking a break from reading books!
Scout out enemy territory, sail the seven seas, or just get your friends attention with these cool paper airplanes. Each comes printed with our Book Adventure design; take them with you on your own adventures!
Do Not Disturb Signs -Baileys Do Not Disturb SignRexs Do Not Disturb Sign
It may not look like much yet … but use this to amaze your friends, fool your foes, and even trick your parents! All this with your Book Adventure magic trick!
Cut along the dotted lines to make your Bailey Bookmark and Rex Reader masks! When your friends look your way, theyll see not you but either the toothy canine grin of Bailey Bookmark or the smiling dinosaur face of Rex Reader!
Enjoy these printable games and signs from Book Adventure. Print one now, no points required.
If you like mysteries and detective stories, youll love playing sleuth to find the hidden words in these game. Bailey and Rex each made their own versions; see if you can find all the Book Adventure words and names!
To print each game, open the game by clicking on the games title and then use your browsers print option. Use your browsers back button to return to this page to find more games!
These great games make learning fun. Invite your parents to play with you!