Free Action-Adventure Games
Description:Help Papa Smurf and Smurfete save the kidnapped Smurfs.

Description:Drive the firefighter car and overcome all obstacles.
Description:You are a knight who has to avoid falling eggs and squirrels.



Description:Ninja stole gold coins from the Naruto chests. Now Naruto has to go to recover the stolen gold coins.
Play as a pirate captain and fight against other pirates. Clear the area from all enemies.
Description:Water pokemons attacking Pokemon house. Pikachu with other pokemons has to stop the attack.
Description:Fey country Isidia is under insects attack. Queen Jean has to fly and shoot the insects.

Description:Drive a vehicle along the way and overcome various obstacles. Shoot your opponents and collect a variety of benefits.

The retro or classic web games will make both adults and kid squeal with delight and they will love to play them again and again. At 1000 Web Games you will find a nice selection of sports games like pool, football or golf. Take a look at multiplayer games section to play games with your friends and chat. Our top 1000 games catalogue is full with fun and cool games.
Showing page 1 of 6 pages123456Advertisement





Description:Cut the tower with your axe and avoid traps and collect coins.

Description:Choose Pokmon, who will fight in the arena against other Pokmon.

Some of the popular fighter games are those that are themed on karate and boxing. These beat em up games will make the kids squeal in delight and make the adults fight with the kids for a piece of the action. At 1000 Web Games you can play thousand free games like action, puzzle, shooting, car games and they will pump up your adrenaline while you play cool browser based games. To twist the sharpest minds we have some puzzle and platform games that will stretch your intelligence to its limit. If you thought that you were a likely candidate for the grand prix, try your hands in burning the lanes with the racing and driving games like 3D Racing. Like cars? Play the best car games, driving games, parking games and truck games.
Description:Help Santa to collect as many gifts and coins as possible. Avoid the obstacles in the Santas way.
Description:Pikachu has to collect all the energy and avoid pokemons.
We also are developing mobile games for Android and iOS cellphones. These are cool 3D mobile games downloadable for free. Check our mobile games category to find and download amazing mobile phone games such as Hasty Cargo, M-Acceleration, Semi Driver and Truck Drive 3D Racing.


Description:Evil Swiper has stolen the Dora stars. Help Dora find all the stars.

Description:Little Peppa Pig wants to get to the ferris wheel. Help Peppa pig jump on the hills and get to the wheel.


Description:Evil Pikachu is very angry and he is smashing everyone in his way.
Description:Manage traffic in the citys largest street intersection. Click on the car that you want to speed up.
1000 Web Games offers you thousands of cool online fullscreen games that will satisfy the needs of all types of players. There are more than 1000 games to play in our arcade site.
Description:Santa Claus has to collect all the gifts and avoid Grinch who wants to steal gifts.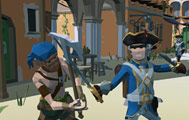 Description:Run fast and jump over various obstacles. Avoid traps and get safety to the finish.

Description:Team rocket is causing problems for pokemons again. Ash with Pikachu drive a tank and shoot the rocket team.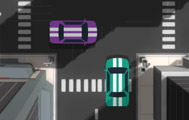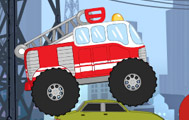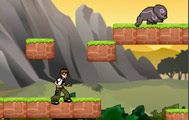 Description:The killer piranha is back and as always very hungry. Eat as much as you can and complete various tasks.
Description:Help the King to protect the castle. Use the bow to shoot all the invaders.


Description:Earth is under attack by aliens. Ben 10 has to destroy all invaders.


Description:It is war and you are the captain of the battle galleon. Your task is to shoot enemy ships with your cannon.
Description:A combination of zombie shooting and parking game.

Description:SpongeBob and Patrick house are attacking zombies. Help them to protect the house from the zombies.

Description:Soldier in the old castle has to run very fast and overcome a variety of traps, in order to reach the final target.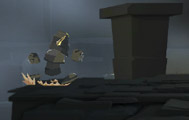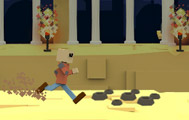 Description:In this game you drive through a treasure mine by a train and collect gems and gold. Shoot monsters and avoid obstacles.


Description:The little piranha has a huge hunger. Six new worlds to explore and many objectives to complete.