Free Word Puzzles
You all know what word searches are. They are still one of the favorite kind of word puzzles out there. Here we have tried to create some that are a little more challenging. Many are theme based, some are random.
Fines will be issued to those who use content, images, html, and other properties of this site, without written permission.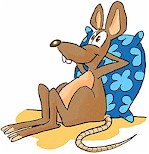 Consider theWordly Wise curriculumas part of your homeschool vocabulary lessons.
United States PresidentsWord Search 14
New!Number Search Puzzles- challenging & fun!
You may print images and puzzle for your own personal or non-profit organization use.
Each page has 1 word search, and we have a link to the answers on each word search page. Print & Enjoy!Note: Best to choose Shrink to Fit when printing
Color By Number Coloring Pages: 175+ Color By Number Coloring