Games This is How We Play!
camaraderie, strategic thinking, and creativity like no other. Get ready to rock your way to the top!

teamwork skills, and strategic thinking. Only one team will impress the Industry Advisors enough to become champion!
This just in: the US Geological Commission is sending out a search party to find a lost treasure.Finding these ancient artifacts is going to take determination, cooperation, and strategy, strategy, strategy.Set in a desert, forest, or other stunning natural landscape, this Garmin GPS-powered team-building experience sets participantsoff on the quest of a lifetime.
This just in: the US Geological Commission is sending out a search party to locate the lost
What they dont realize is once they enter the room, they will be locked inside and given 60 minutes to
What happens when teams of co-workers are dropped in the wild and left to compete in a series of
develop a plan, uncover solutions and get out.
Expect the unexpected from AdVenture Games Team Building. We offer unforgettable, ultra-interactive experiences that are challenging, intellectually stimulating and just plain over the top fun. From theatrically driven team building programs that combine strategy and risk, to creative solution events that are impactful and enormously entertaining, AdVenture Games has truly redefined the team building experience. In other words, we cut the cheese out of team building!
cooperatively, and on their feet. Teams race against the clock to complete a series of appointments
National Treasure. Finding this priceless artifact is going to take determination, communication
, teams come together to network and cohesively
in this fast-paced game that asks participants to think creatively,
show, competing in hilarious stunts and challenges that must all be completed in under one minute!
of wild stunts and challenges. Participants will build camaraderie, hone their strategic thinking skills, and
Not another archaic scavenger hunt, not the same-old same-old, our team building games dont just motivate, they exhilarate.
Making of the Band is a high-energy, professionally produced musical competition show starring your
teams of contestants face off in a fast-paced game

Based on the business reality competition
experience will test and build participants skills at communication, leadership, problem-solving,
is a thrilling mental game of discovery
high-pressure hijinx. Who will be the last team standing?
Its like the Amazing Race, with a twist! The Executive Challenge moves through an urban setting and pitsteams against one another to complete physical and mental challenges. From the practical to the ridiculous,the Executive Challenge will test team members creativity, business savvy, tech knowledge, and people skills.This is a great activity for breaking the ice and building team cohesion.
procedures or catalogue or services; and pitch it before a team of Fun Factor Gurus in hopes of making
Street Smarts is a high-energy, interactive hosted tour through the city, in which teams compete in a series
TEAM BUILDING FOR SMART LEADERS SINCE 2005
race against the clock to rescue a hostage, root out a mole, and take down a notorious crime syndicate.
Your team thinks they are signed up for a one-hour motivational seminar in a conference room.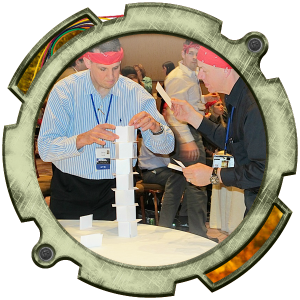 , part improvisational comedy, this reality TV-ready experience builds team
practice friendly competition. Get ready to cut loose and win big in your city!
their masterminded scheme of fun a reality.
think up an incredible fun theory idea that can be implemented into your business daily operating
physical and mental challenges? Whether it be Olympic, Survivor or any customizable theme, this summer
and thinking outside the box as they race against the clock to locate the treasure.
that will test and build participants skills at communication, leadership, problem-solving,
and puzzle-solving skills under a 90 minute timeline. Set in a historic tourist location, this team-building

We abruptly interrupt your meeting to reveal that a situation has occurred,and a high stakes mission is being convened to address it. What follows is an action-packed game ofespionage that blends seamlessly into an urban setting with the use of professional actors. The SpyGamewill test and build participants skills at strategizing, communicating, and thinking on their feet, as they

and thinking outside the box as they race against the clock to escape the office.
where they participate in problem-solving challenges that test their creativity, time-management and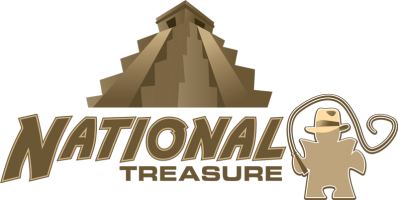 camp inspired lawn event has strategy-building, teamwork, and lots of fun in store as teams scramble to be champions.
Participants must think on their feet and work together creatively and strategically to pull off these