Posted on October 8, 2018
Hot Stocks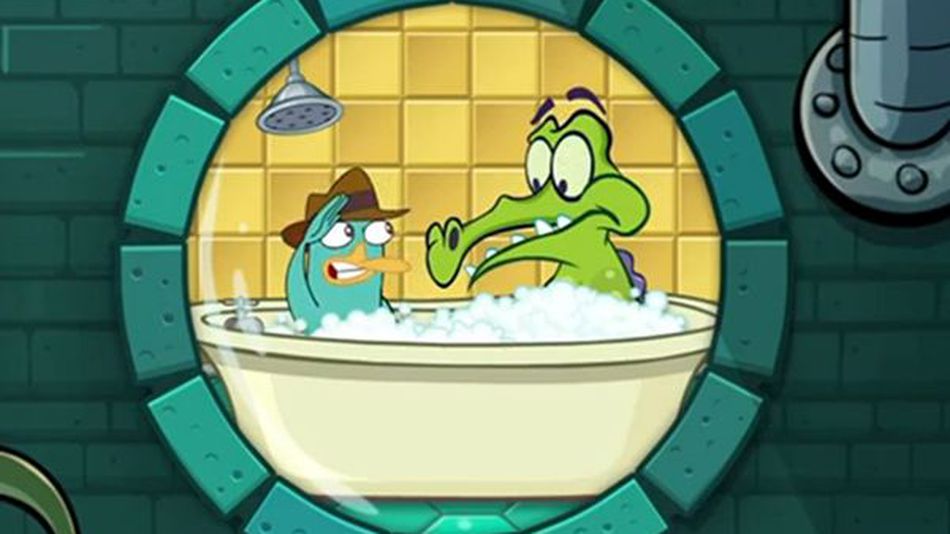 Acuity Brands (AYI) Stock Skyrockets on Earnings Beat
San Francisco Minimum Wage Increased to $15 an Hour
California Privacy Law 2018: 6 Things to Know
The LongHorn Steakhouse Hotline will be available on July 4 to offer those celebrating Independence Day tips on how to grill steaks properly.ReadArticle.
The ONLY 2 Marijuana ETFs to Consider
When Is Amazon Prime Day 2018 and What Should I Know?
7 Megatrend Stocks With Long-Term Upside Potential
Herman Miller (MLHR) posted its fourth-quarter results late Monday and the companys earnings and revenue were above analysts expectations.ReadArticle
Acuity Brands (AYI) stock was on the rise Tuesday following the release of its earnings report for its fiscal third quarter of 2018.ReadArticle
Wells Fargo passed its stress tests, meaning higher dividends and stock buybacks are coming. But is it out of the woods?ReadArticle
In the first six months of the year, the FDA grants approval to 17 new treatments. Compare Brokers….ReadArticle
If you own AAPL stock, the biggest thing you have to worry about right now is that waning pricing power follows slowing iPhone sales.ReadArticle
We have compiled a list of states where fireworks are legal or restricted as you prepare yourself to celebrate July 4 with your family and friends.ReadArticle
46 States Where Fireworks Are Legal as July 4 Approaches
Heres Why Comcast Stock Is a Buy No Matter Which Bidding War It Loses
Life for Apple After iPhone Peak Doesnt Look Quite as Good
5 Sports Betting Stocks to Put Your Money On
The 3 Cheapest Tech Stocks Worth Buying
Roku (ROKU) stock got a boost on Tuesday following an upgrade from Oppenheimer on positive revenue growth expectations.ReadArticle
The San Francisco minimum wage has been increased to $15 an hour, making it the first major U.S. city to implement a minimum wage of at least that amount.ReadArticle
What are the best Amazon Prime Day deals in 2018? We have compiled some of the best ones for you to enjoy on this glorious shopping day.ReadArticle
July 4 Gas Prices Expected to Hit 4-Year High
Google Cloud COO (GOOG,GOOGL) Diane Bryant is stepping down from her role after only seven months, although it is unclear why she is leaving.ReadArticle
Nathans Hot Dog Eating Contest 2018: 7 Things to Know
4 Drug and Biotech Stocks Awaiting FDA Decisions in July
7 American Flag Images to Post on Facebook for July 4th
A Walmart (WMT) boycott may be on the horizon after the company chose to offer a shirt concerning President Donald Trump.ReadArticle
LongHorn Steakhouse Hotline: Steak Grilling Tips on July 4
About UsResourcesAdvisory ServicesFree NewslettersFree ReportsContact UsAdvertise With UsEmploymentPrivacyTerms and ConditionsDisclosures and DisclaimersMedia Sites
A new California Privacy Law 2018 was passed, changing the way tech companies operate starting in 2020. Heres what you should know about it.ReadArticle
Read our predictions and picks of hot stock to buy now.
Amazon Prime Day Deals 2018: What to Expect
Should You Buy Nike Right Stock Now? 3 Pros, 3 Cons
We have compiled several American Flag images in honor of July 4th. Pick your favorite and share it on Facebook or other social media sites.ReadArticle
CMCSA stock trades down as its bidding wars become expensive, but its actions indicate that content may not be the companys only motive.ReadArticle
Nathans Hot Dog Eating Contest 2018 takes place on July 4 every year on Coney Island and Joey Chestnut is being tabbed as the favorite to win it.ReadArticle
4 Best Big Data Stocks to Buy Today
What is Amazon Prime Day 2018? The day will fall on July 17 this year, which means that there will be plenty of discounts on that day.ReadArticle
In the latest marijuana news, the state of Massachusetts now has its first dispensary with a license to sell recreational marijuana to anyone with a valid ID.ReadArticle
Why Google Cloud COO Diane Bryant Is Already Stepping Down
My Top 8 Growth Stocks for the Next Decade
10 Best Blue-Chip Stocks to Buy in July
NKE stock has advanced to new all-time highs following another blowout earnings report. Will the good times continue, or is this the time to lock in profits?ReadArticle
3 Telecom Stocks to Consider for Long-Term Growth
7 Stocks at Risk as Trumps Trade War Heats Up
Trade of the Day: Twitter Inc (TWTR)
Marijuana News: First Mass. Dispensary to Sell Recreational Marijuana
The stock market, like fashion, technology, and seemingly everything else in the world, revolves around trends. When the interest in a company rises, it seems that everyone wants to be involved and the price of the stock will increase. Therefore, the hotter a stock is the more valuable it becomes. Our experts try to predict the hot stocks before they reach their peak so that investors like you have time to jump on board.
Walmart Boycott 2018: Trump Supporters Upset Over Impeach 45 Shirt
Fed Sounds All-Clear on Wells Fargo, but Is It Really?
Herman Miller Stock Soars on Q4 Earnings Beat
July 4 gas prices are expected to hit a four-year high as the average price of gas per gallon is 63 cents higher than it was a year ago at $2.86.ReadArticle