Play Action Games
You have 100 credits left before registering.
Crazy Monster Wheels is another very challenging driving game where you have to drive your crazy monster wheels on bumpy hell like tracks and reach the finish point to successfully complete the level. Control and balance your crazy monster wheel by using your arrow keys and maintain enough speed to skip over obstacle and bombs to avoid health damage. Collect as many gold coins as you can to score maximum points. Control your weapon by using Z,X and C key. Keep your eye on health bar and dont let it to get zero because if that happens then you will fail in that particular level. Clear series of exiting levels and have fun.
Lindsay Lohan is a very popular American actress, model, and singer. Everyone loves this cute girl especially the young girls. Lindsey is going to visit a party tonight and she is asking for your help to dress up her. Use your fashion skills and try to dress up Lindsey with the latest fashionable dresses. Search into Lindsay
Welcome to the play action games. Playxn is one of the most popular gamming website that is played all over the world. Playxn is committed to provide entertainment and exciting digital fun across all its games. Here you can play many most popular, top rated and best games ever available on the internet. We are updated info about our games and games database regularly with new exciting games. At Playxn you can find games of your choice. Our website has translated in about 37 other languages. To access our online games in your prefer language, select country flags shown at the top of the main page. There are many sections of games like, action games, adventure games, love games, kissing games, fun games, skill games, RPG (role playing games), strategy games, card games, racing games, shooting games etc. We have added above 1000s shockwave and flash games in this site. If you want to share your thought about our game, just sign up to login and leave your valuable comment. Playxn is a free game, so play it for free and keep updated yourself with latest game by liking us on Facebook, Twitter, Google plus, Youtube pages.
(will be resized to 160×160 pixel, max: 1024 kb)
Neon Car Racer is an extremely challenging neon car driving game. In this game, you are challenge to drive a neon car on challenging tracks and reach the finish point to successfully qualify for the next level. Use your arrow keys to control and balance your neon car and have a good speed to jump over gaps that are available in each level. In each level, your car and tracks will be in new and different color, so enjoy each level and complete it to explore new ones. Collect all the point icons to score more. Dont damage your car, if your health bar gets to zero then you will lose the game. Clear all levels and enjoy the game.
Sponge Bob Square Pants: Anchovy Assault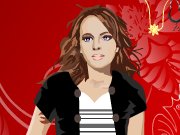 Let your creativity run wild in this new Jonas Brothers coloring game.
I agree to the followingTerms and Conditions.
Password reset link will be sent to your email.